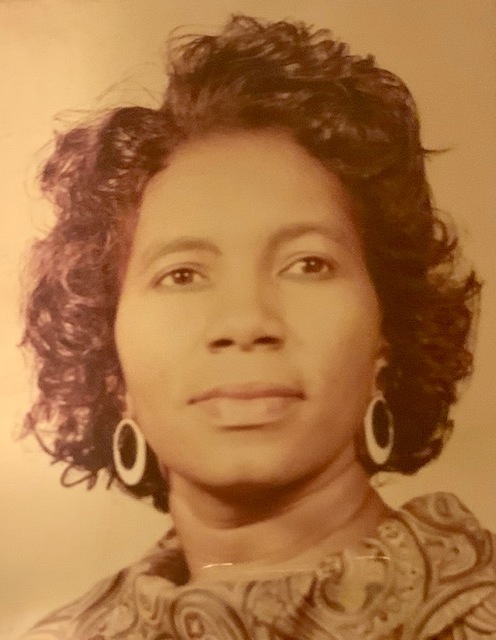 Obituary of Lillie Marie Walker
Lillie Marie Sanford Walker was born February 7, 1932 to the parentage of Robert and Ola Mae Sanford in Emhouse, Texas.
Visitation: 1:00 - 5:00 p.m. Friday, September 27, 2019 at Martin Thompson & Son Funeral Home 6009 Wedgwood Drive, Fort Worth, TX 76133 and 7 - 8 p.m. Friday at Ebenezer Missionary Baptist Church, 1901 Amanda Ave, Fort Worth, TX 76105.
Service: 11:00 a.m. Saturday, September 28, 2019 at Ebenezer Missionary Baptist Church.
Interment: 11:30 a.m. Monday, September 30, 2019 at the Dallas-Fort Worth National Cemetery, 2000 Mountain Creek Pkwy, Dallas, TX 75211.
Marie loved to cook, read, sew, and study the Bible. She was very creative and fun to talk to.
It was on Sunday, September 22, 2019, that Marie exchanged life for eternity. She was preceded in death by her husband, Joe Nathan Walker; her son, Michael Walker, Sr.; her mother; her father; and two sisters.
Those who are left to cherish her memory are sons, Charles, Jonathan (Beverly), Clarence (Joan); daughters, Sue (Robert), and Gwen; eleven grandchildren, Kory, LaByron, Michael, Jr., Torrance, Brandi, Jason, Chad, Cara, and Ethan Walker, Jonae Walker-Ferrell, and Shanetta Davis; sixteen great-grandchildren; eight great-great-grandchildren; brother, Robert Sanford (Lovie); sisters, Alice Donnell, Betty Parker (Tommie), Joan Washington, and Judy James; daughter-in-law, Sarah Walker; and a host of other relatives and friends.