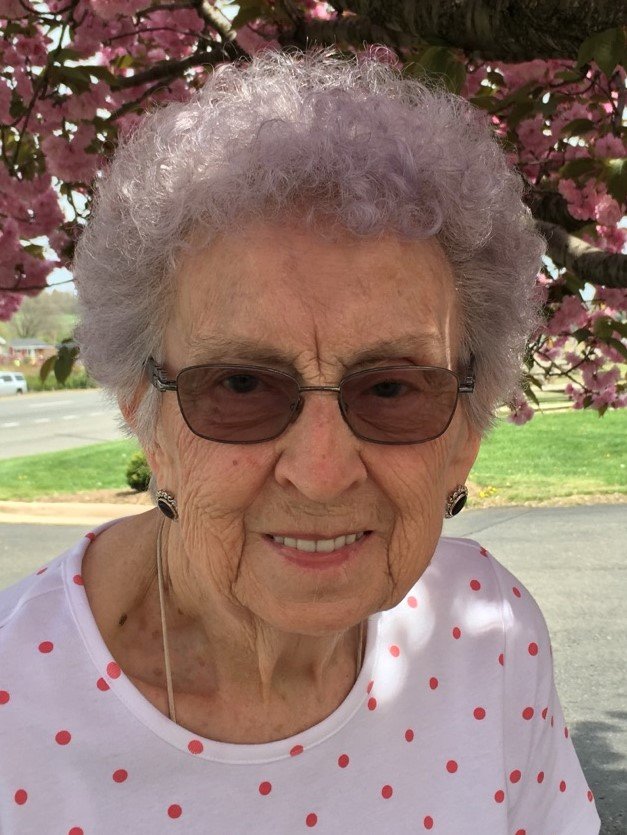 Obituary of Mary Jane Cote
Mary Jane Thurlow Cote, 89, of Fort Worth, TX, (previously of Milford, CT) joined the angels in heaven on September 27, 2019 in Fort Worth, TX.
Funeral service will be held at Mountain Grove Cemetery on Thursday, October 3rd, at 11:00 a.m. with Father Joseph Karcsinski of Blessed Sacrament Church in Bridgeport, CT officiating.
Mary was born in Lee, Maine to Adria Mae Ware and Charles Henry Thurlow on August 26,1930. She worked at many dress making jobs, worked for Norden's, and repaired watches for Waltham Watch. She enjoyed knitting, crocheting, coloring, Bingo and her family.
Mary is survived by her daughter, Janice Dyer of Fort Worth, TX, her son Daniel Cote of Sandy Hook, CT, and her daughter, Paulette Dolan of Warrenton, VA. She is also survived by eight grandchildren, eight (almost nine) great grandchildren, and one great, great, grandchild. She is preceded in death by her parents, Charles and Adria Thurlow, her husband, Woodrow J. Cote, and her daughter, Belinda Robertson.
Memorial donations may be made to Alzheimer's Association (www.alz.org/).